Science Girl • Girl Science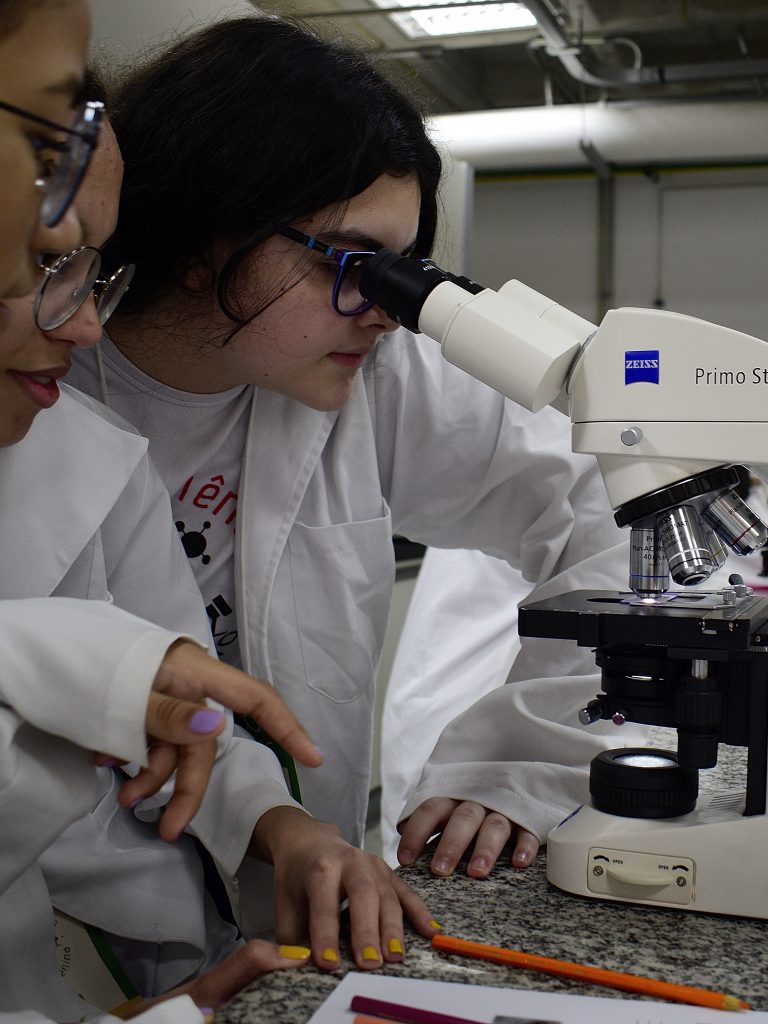 It's an event  free aimed at girls in school. The Course consists of lectures and practical activities in the laboratory and is carried out by the Federal University of ABC (UFABC).
The main goal of this proposal is to show the role of women scientists in different areas of activity, expanding the horizons of girls attending the fundamental cycle and humanizing the figure of a scientist.

Currently moving towards its third edition, the event has already attended, in its two previous editions, 170 girls between the 6th and 9th grade of elementary school, both from public and private private schools. And what is AMAZING, reaching 11 states of the federation (DF, GO, MA, MG, PA, PE, PI, PR, RJ, RS, SC, SP).
In its second edition, the event needed to change its format due to the coronavirus pandemic, but it did not fail to take forward the formation of a more pluralistic ideology of science, opening up horizons in online platforms.
The course has the collaboration of highly active scientists from UFABC and partner institutions. The topics covered are from different areas, including Biology, Astronomy, Chemistry, Mathematics, Physics, Education and History of Science and Philosophy.
"The course as a whole was wonderful, it opened the doors for me to a universe of content that I didn't even know existed. Meeting amazing women and different areas of science brought me a new vision about the world. The classes are rich in content and experiments, all explained in a simple way that awakens our curiosity and even interest in following a scientific career, nowadays I even consider going into some area of ​​science because of Science Girl - Girl Science ".

Participant of Science Girl – Girl Science (MCCM) 2019.